Overview
---
In 1959 British Solomon Islands Protectorate (BSIP) establish the British Solomon Islands Training College which became Solomon Islands Teachers College (SITC) after its independence in 1978. When Solomon Islands College of Higher Education (SICHE) was established in 1984, SITC became the School of Education and Cultural Studies. It was later changed to School of Education in 2007 and 2015 it changes again to School of Education and Humanities (SOEH). In 2020, SOEH became a faculty and one of its schools is the current School of Education. Although the name of the school and structure had changed over time, the purpose for its establishment had remained – to train and develop teachers of ECE, Primary, and Secondary for schools in Solomon Islands.
The SOE teacher education programmes are widely known for their quality and their excellent reputation nationally and regionally. During SICHE times SOE was honored to host international students from Kiribati, Niue and Tuvalu to do their teacher education qualification here on Panatina campus. Now each year the school welcomes students from our nine provinces to our Panatina campus in Honiara and those who study through distance delivery in other provinces of the country.
When a student makes a career choice of teaching, it means he or she will join a profession that makes a vital contribution to society and has a profound influence on young people and their learning. At the SOE student will study and work alongside a diverse range of people including, university staff, other student teachers, teachers in schools and early childhood centres and of course children in various settings.
Each year SOE caters to over 2000 students enrolled in a diverse range of programmes to prepare them for teachers in ECE, Primary, Secondary and TVET.
The future plan for SOE is to continue reviewing the current programmes and make improvements and at the same time develop postgraduate study programmes in areas of Education, Teaching and Leadership.
Vision
---
To educate teachers to make a positive difference in Solomon Islands schools and communities
Goals
---
To provide quality evidence-based teaching
To assist students to become independent, enquiring, and creative lifelong learners and practitioners
To enhance staff capacity as teachers, researchers, and learners
To develop a research culture
To develop strong external professional partnerships
Departments
---
The SOE comprises four departments. They are: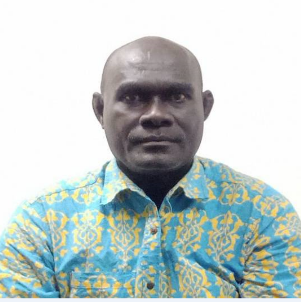 Dr. John Lenga Sisiolo
Ph.D.  (University of Southern Queensland), Master & Postgraduate Dip Educational leadership (University of Waikato), BED (USP)
John taught for many years at all levels in the rural primary schools and  was  interested in particular in the upper primary in which he held school leadership positions as  headteacher . He was fortunate to join Solomon Islands College of Higher which is now Solomon Islands National University in June 2005. He has 17 years of working as  a  lecturer, head of  the  department, acting dean and currently as Head of  the  School of Education. He also contributed to the network of consultations with both local and international organizations to achieve the sustainable development goal 4.