Overview
---
The Institutional Planning Division has the corporate responsibility in managing the Strategic and Institutional Plans of the University in collaboration with the Schools and Divisions.  The Division is responsible for the development of the University's strategic and operational plans, including project planning and is expected to provide advice and support to various Departments and Schools in formulating, implementing and reviewing strategic and operational plans. Besides the planning responsibility, the Institutional Planning Division is expected to work with Departments and Schools in relation to policy and system planning and development.
Vision
---
SINU Plans and Policies are transformed into realistic actions with positive outcomes that impacted on Students' Learning.
Mission
---
Establish planning and reporting processes that ensured good management and fair allocation of resources to Schools and Divisions to support their yearly operational plans.
Core Functions
---
Lead and coordinate the University's strategic and institutional policy and planning processes and activities
Oversee the University's planning processes, including annual operational planning, resource projection, and long-term strategic planning
Coordinate institutional planning activities, reporting and analysing University performance, and conduct institutional studies, surveys and research as needed
Work closely with senior managers and stakeholders to guide the University's policy and planning programs in support of long-range development and strategic initiatives and evaluate institutional effectiveness
Work closely with the Vice-Chancellor in liaising with SIG and donor partners and other stakeholders so that they continue to provide strong support to the University
Oversee sound coaching and mentoring to subordinates and University staff in relation to policy and planning processes and activities.
Organisation setup
---
The Institutional Planning Division is directly under the management and supervision of the Vice-Chancellor.
Director
---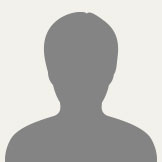 Mr Darius Darlyn Ramo