Overview
---
The Solomon Islands National University is a new university, established in 2013 by the Government and the people of the Solomon Islands to provide good quality and affordable education and training to Solomons Islanders and to all others who have desires to study and learn at SINU.
Since 2013, the University has continued to grow in terms of student numbers, the range of programme offerings, the number and credentials of our teaching, training and support services staff, and in terms of research and publications. SINU's physical and technological infrastructure has also been growing rapidly since 2013.
Each day we work hard to create a welcoming environment for everyone at SINU campuses, and to make SINU a productive and lasting partner in the growth and development of each person who opts to study and/or work here, or in any way associate with SINU.
We welcome you to our new-look SINU website.
We encourage you to explore the website fully, and to join us to study with us, to work with us, and to contribute to the development of SINU and the country through your advice and suggestions to us and through your interactions with us, both through this medium as well as through your personal contacts with us.
The Vice – Chancellor's Office provides the academic and administrative leadership of the University for the Effective Management and efficient use of human and fiscal resources in compliance with the University Act 2012, University regulations, the University Strategic Plan and the laws of the Solomon.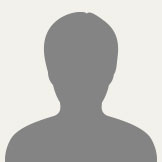 Other Staff
---
Pro-Vice Chancellor (Academic)
Pro-Vice Chancellor (Corporate)
Executive Officer - Legal
Executive Assistant – Facilities
Executive Assistant – Finance