Overview
---
The Solomon Islands National University is a new university, established in 2013 by the Government and the people of the Solomon Islands to provide good quality and affordable education and training to Solomons Islanders and to all others who have desires to study and learn at SINU.
Since 2013, the University has continued to grow in terms of student numbers, the range of programme offerings, the number and credentials of our teaching, training and support services staff, and in terms of research and publications. SINU's physical and technological infrastructure has also been growing rapidly since 2013.
Each day we work hard to create a welcoming environment for everyone at SINU campuses, and to make SINU a productive and lasting partner in the growth and development of each person who opts to study and/or work here, or in any way associate with SINU.
We welcome you to our new-look SINU website.
We encourage you to explore the website fully, and to join us to study with us, to work with us, and to contribute to the development of SINU and the country through your advice and suggestions to us and through your interactions with us, both through this medium as well as through your personal contacts with us.
The Vice – Chancellor's Office provides the academic and administrative leadership of the University for the Effective Management and efficient use of human and fiscal resources in compliance with the University Act 2012, University regulations, the University Strategic Plan and the laws of the Solomon.
Message from the Vice Chancellor
The Solomon Islands National University (SINU) was officially inaugurated in 2013 by amalgamating three higher educational institutes and is now the leading national university of the Solomon Islands. Its vision is to be the prime intellectual thrust of the nation while providing advanced knowledge and skills through teaching, and research leading to the development of the future thought leaders of the country..

SINU is established in beautiful and picturesque locations consisting of three campuses named Kukum, Panatina and Ranadi with plans to extend to the provinces. It is the only national university in the Solomon Islands and consists of five different Faculties, nine Schools and thirty-eight Departments with various institutes, and colleges catering to a diverse range of discipline areas for the nation's educational needs.

The SINU offers a combination of TVET programmes, associate degrees, and undergraduate and postgraduate programs. The SINU is a medium-scale university which has a student population of over 8,000 coming from all over the country, from various socio-cultural, ethnic and linguistic backgrounds, and fosters social harmony, cultural diversity, equal opportunities and unity.

The prime objective of the SINU is to always make a significant contribution to the knowledge sector by producing a competent workforce with global employability skills necessary for the country to build the nation and region. In Solomon Island, the scenario of higher education is in a transformational phase, as compared to the rest of the world. Thus, SINU must be ready to make innovative reforms to face the demands of the rapidly changing global environment being compounded by the impacts of climate change, while preserving its inherent social, and cultural norms and values. SINU must produce future thought leaders who possess critical thinking skills, imbued with a strong sense of ethics and values in good governance to ensure Solomon Islands is able to meet the challenges of the impacts of climate change, rising population and globalization.

SINU must be innovative and invest in emerging technologies to be the best in teaching, research and dissemination of new knowledge and innovations in Solomon Islands and in this regard must seek to develop strong partnerships with the industry, government Ministries, academia, Donors and overseas universities to achieve this aspiration.  SINU must develop its programmes and research capabilities to a level where it can offer joint awards with regional and world-class universities to give it international recognition and credibility.

As the newly appointed Vice Chancellor, I am committed to provide the necessary leadership to achieve the goals and objectives in line with the Vision and Mission of the Solomon Island National University, as stipulated in its Strategic Plan 2021-2025 to ensure the future thought leaders of Solomon Islands are critical thinkers

I can assure you that during my tenure, the University will develop a new area under the theme of Socio-Academic Integrity and Responsibility to produce future leaders who value ethics in the workplace, good governance and critical thinkers. Under this theme, SINU will generate ideas which would eventually be converted into activities that benefit nations and educate and train undergraduates to be more socially responsible. Together, we will raise the SINU to a higher position in academia by achieving the utmost educational outcomes.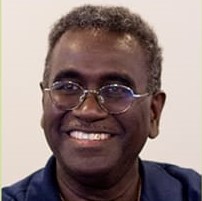 Dr. Transform Aqorau
Bachelor of Law, University of Papua New Guinea
Master of Law, University of British Columbia, Canada
Doctor of Philosophy in Law, University of Wollongong
Professor Dr. Transform Aqorau is an accomplished academic and administrator, with over 30 years of experience in a variety of roles. He has held positions in both academic and administrative spheres, and has worked extensively at regional, national, and international levels.
For 24 years, Professor Aqorau served as a legal counsel, eventually rising to the positions of Director and Chief Executive Officer. During this time, he gained extensive experience dealing with development issues, and became well-versed in the legal and policy frameworks that underpin these issues.
As an eminent scholar, Professor Dr. Aqorau has published numerous peer-reviewed journal articles, books, and book chapters in a range of disciplines, with a particular focus on legal studies. His work has been widely cited, and has made significant contributions to the field.
Other Staff
---
Pro-Vice Chancellor Academic (Acting)
Pro-Vice Chancellor (Corporate)
Executive Officer - Legal
Executive Assistant – Facilities
Executive Assistant – Finance