Overview
---
The School of Business & Management (SBM) offers Bachelor, Diploma and Certificate programs in Accounting, Economics, Finance, Business Entrepreneurship and Management. We have qualified and experienced staff who are working in each of the department.
The primary objective of the school is to train, teach, educate and guide students in the art of business administration and the management of people, processes and financial resources. The school offers courses from certificate to degree levels. SBM courses cover a wide range of business topics from Typewriting and Basic Computer Skills to Accountancy, Law, Economics, Banking and Finance, Marketing and Management. Graduates from the SBM are highly sought by both Government and private sector Industries across the Solomon Islands.
The School of Business & Management comprises of three departments at Kukum Campus.
Structure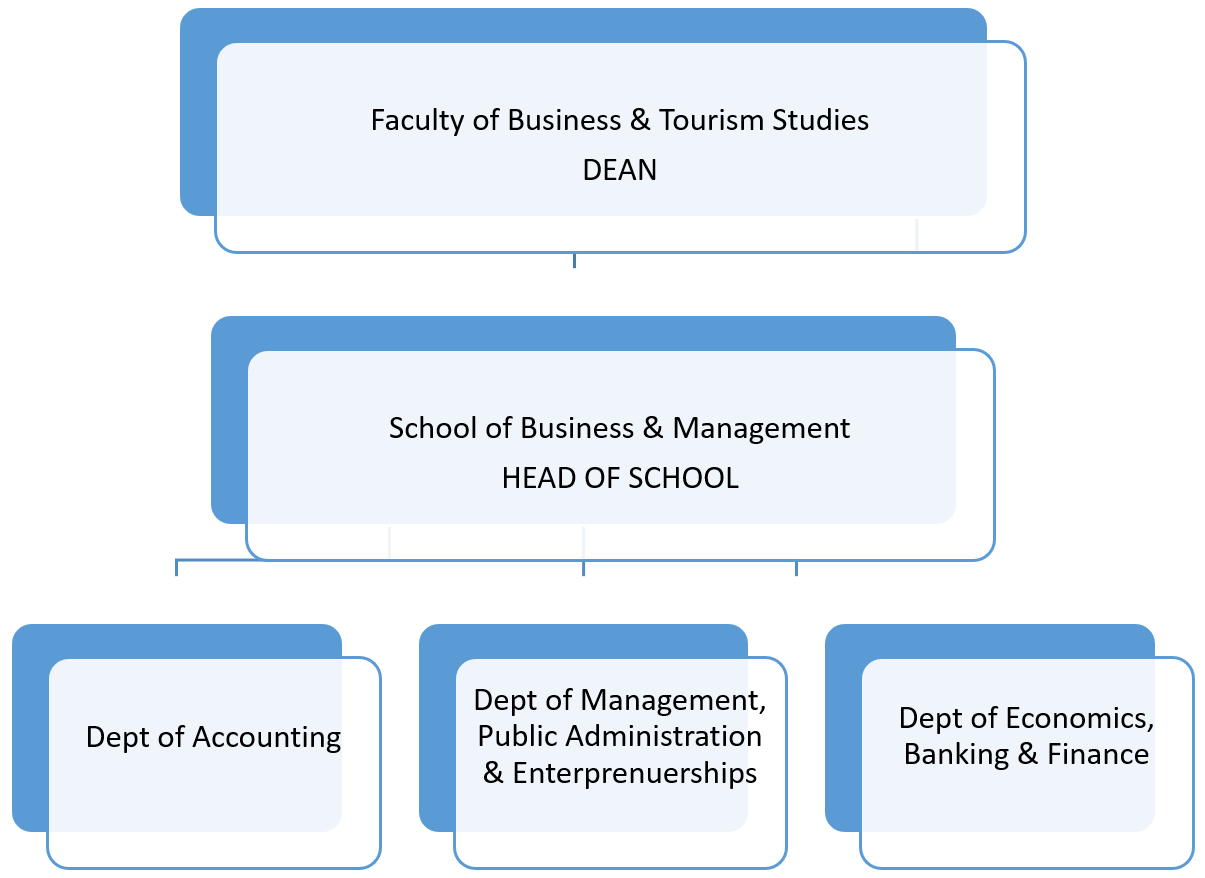 Departments
---
Department of Accounting
Department of Management, Public Administration & Entrepreneurship,
Department of Economics, Banking & Finance.
Programmes
---
Currently, the SBM offers
Two Degree programmes:

Bachelor of Accounting
Bachelor of Business Entrepreneurship

Two Diploma programmes:

Diploma of Business in Finance
Diploma of Business in Administration

Two Certificate programmes:

Certificate in Business Studies
Certificate in Secretarial Studies
Preparations for the introduction of two additional undergraduate degrees plus a Master's degree in Business Administration are works-in-progress.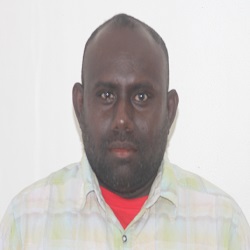 Mr. Silas Qopu
2018 - Current lecturer at SBM
2016 – 2017 Master Professional Accounting UOW, Australia
2015 – Assistant Lecturer SBM
2014 – MYOB Certification, Complete Business Solusion, Willington NZ
- Work attachment with Vonders Accountant Limited, Willington NZ
2010 – 2013 Assistant Lecturer SBM
2009 – Partner job with CPP Property Development Services (Admin & Finance Officer)
2008 - Bachelor of Commerce in Accounting (USP, Fj)