Overview
---
The Faculty of Education and Humanities (FEH) is the largest Faculty within the Solomon Islands National University (SINU) organisational structure. It comprises of two schools and eleven departments. The School of Education (SOE) is the premier teacher education institution in the Solomon Islands and it mainly offers teacher education programmes for pre-service and in-service teachers from early childhood through to secondary education level. The School of Humanities (SOH) currently offer art-related courses that service the teacher education programmes offered by SOE. Other programmes offered through SOH include certificate programmes in media and journalism, and library and information systems.  SOH is in the process of developing degree programmes. Watch this space for further updates on the new courses to be offered at FEH from 2023 onwards.
ORGANISATIONAL STRUCTURE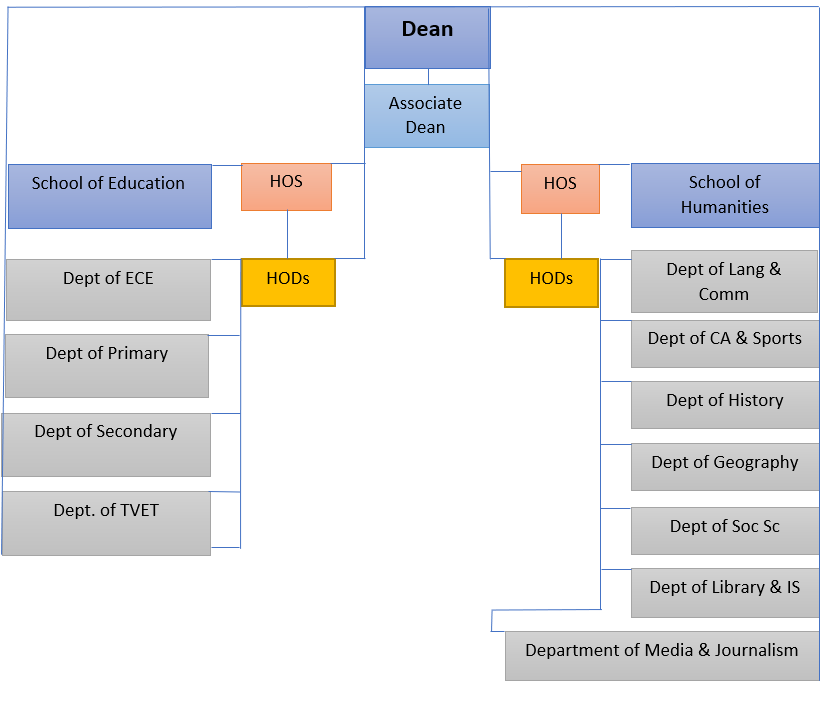 FEH is committed to improving the quality and relevance of its academic programmes to meet the professional learning needs of Solomon Islanders. Overall, the Faculty is committed to excellence in teaching and research, equity, lifelong learning, extending knowledge, and improving practice.
The faculty is located at Panatina campus in a quiet and peaceful environment and prides itself on one of the state-of-the-art buildings in Honiara. It has adequate study space for students and a conducive teaching and learning environment. It also has computer labs, and a library, as well as a clinic, hostels and dining facilities for students. All these are provided to take care of the welfare and well-being of students on Campus.
One of the strengths of FEH is that it has a team of highly qualified and experienced teaching staff at university. Many of the FEH staff have not only contributed to and shaped the development of teachers over the past decades but also contributed to policy development in teacher education and curriculum. In general, the FEH staff are experienced, knowledgeable, friendly and supportive. I hope students will take full advantage of the facilities and learning opportunities made available through this Faculty. You can read more about the credentials and experience of each staff under the respective schools and departments on this webpage.
Mission
---
To prepare teachers and individuals who will develop professional leadership knowledge and skills, demonstrate academic and professional excellence, have sound personal qualities, demonstrate commitment towards education and lifelong learning, and become socially responsible citizens of Solomon Islands.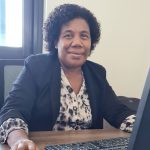 Dr. Patricia Rodie
Dr Patricia Rodie is not new to SINU. She was once the former Head of School of Education and Deputy Director of the Solomon Islands College of Higher Education (SICHE) and later the Pro-Vice-Chancellor Academic at SINU before moving on to USP Solomon Islands Campus as Lecturer and later as Campus Director.
Dr Patricia Rodie obtained a Doctor of Philosophy in Education at the University of Waikato, Hamilton, New Zealand in 2011; Master of Education at the Curtin University of Technology, Perth, Australia and; Bachelor of Education at the University of South Pacific, Fiji. Dr Rodie has published several publications in some leading and reputable journals.