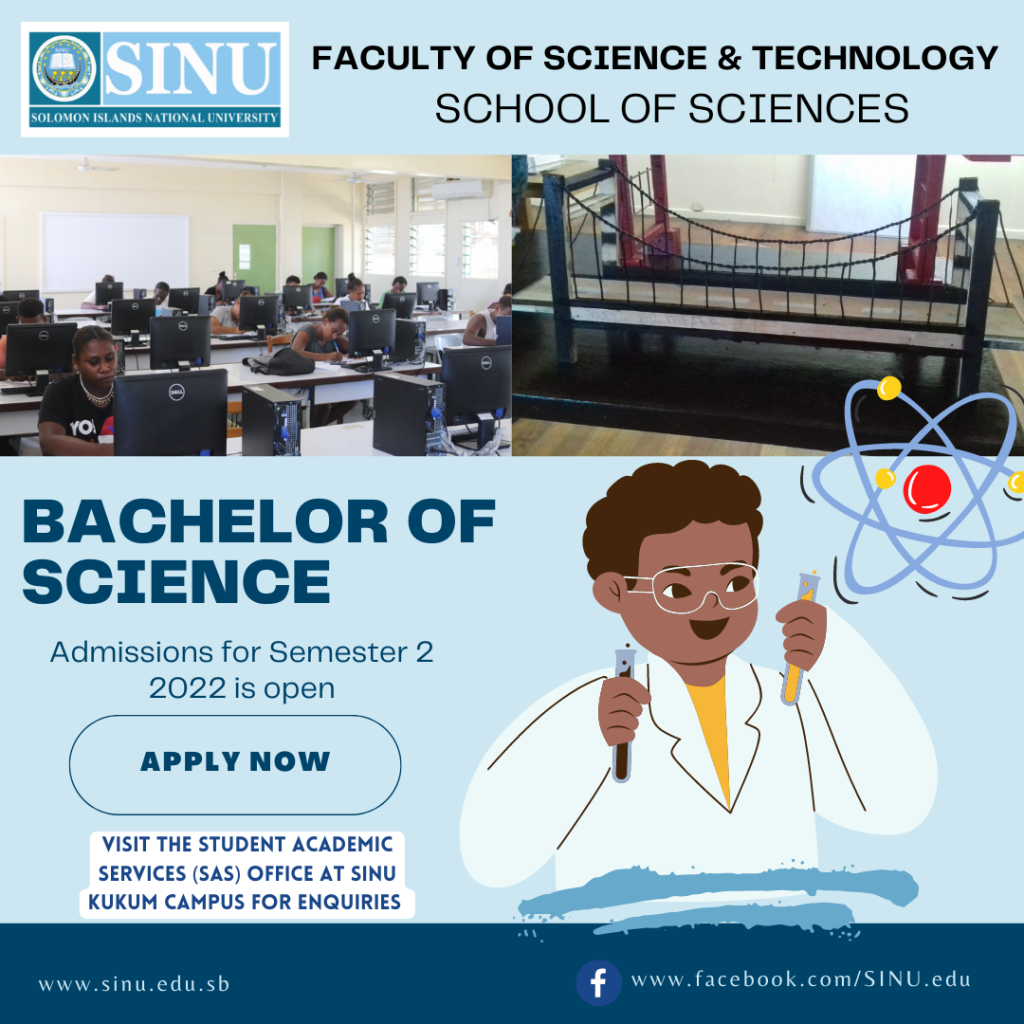 Greetings ALL,
The Faculty of Science and Technology – School of Sciences has a new Bachelor of Sciences programme.
The new BSc programme consists of majors in Biology, Chemistry, Physics, Mathematics and Computing Science. The BSc degree programme will equip graduates with relevant skills and knowledge required by the industries.
Applications for to study this program in Semester 2, 2022 is now open. If you wish to apply, please visit the SINU Student Academic Services Office located at SINU Kukum Campus.
For more information about the new programme, please click link to download the newsletter for the School of Sciences.