[PRESS RELEASE]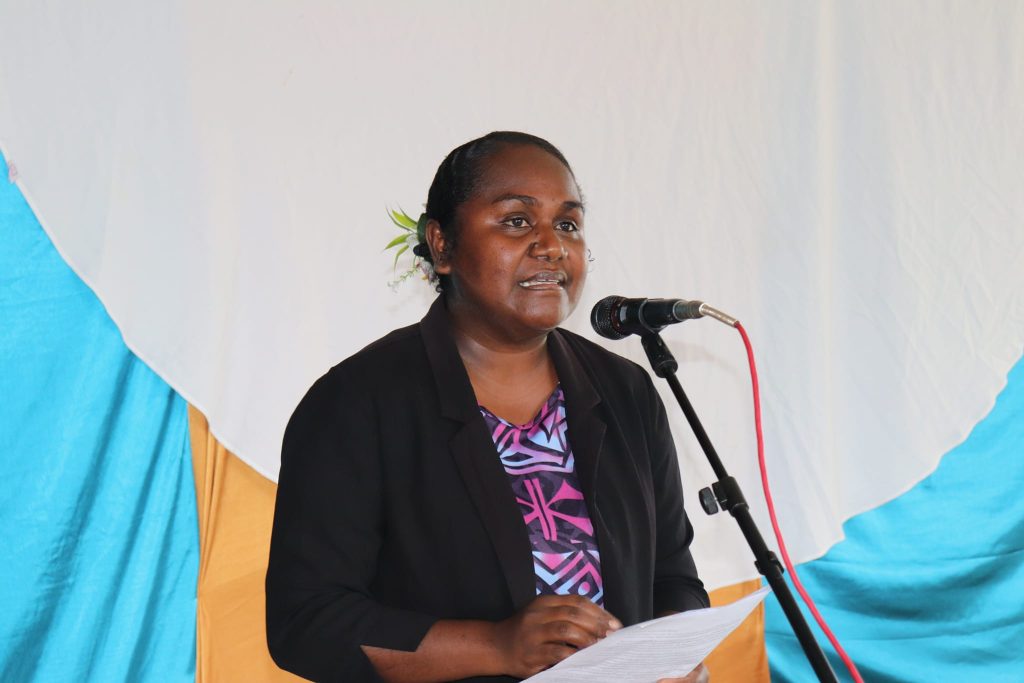 The Honourable Lanelle Tanangada, Minister of Education and Human Resource Development, officially launched the Masters of Business Administration (MBA) Programme on Tuesday, May 30, 2023. The inaugural cohort of 26 students will have their induction on Thursday, June 1, 2023, and classes will commence on Monday, June 5, 2023.
In her remarks, Minister Tanangada emphasized that the SINU MBA aims to equip students with the knowledge and skills necessary to address global challenges at a local level. The program emphasizes both classroom and real-life learning experiences, fostering resilience, long-term thinking, and societal impact. These attributes are essential for business leaders and individuals in the public and development sectors to guide the Solomon Islands towards a more sustainable future.
Hon. Lanelle Tanangada, as the Minister of Education and Human Resources Development, addressed concerns about the cost of the MBA program. She highlighted that the program offers two qualifications for the price of one: a postgraduate diploma after the first year and, upon completion of the eight units, a qualification that aligns with the national qualification framework at level 8. Additionally, students can obtain the MBA degree itself after completing the compulsory dissertation at level 9 of the national qualification framework.
The Minister concluded her speech by congratulating the University management and staff on the successful launch of the MBA program. She advised the first 26 students that their MBA journey would be intense and challenging but would provide them with a rewarding return on investment for themselves, their organizations, and society at large.
Professor Transform Aqorau, the Vice-Chancellor, expressed gratitude to Hon. Minister Lanelle Tanangada for officially launching the MBA program. Professor Aqorau also revealed the University's plans to develop Master's and PhD programs across all faculties. Furthermore, he thanked the Solomon Islands Ports Authority (SIPA) for sponsoring the textbooks required for the MBA program.
The SINU MBA program underwent an external review conducted by Associate Professor Martin O'Brien, the MBA Director at Sydney Business School, University of Wollongong, Australia. The review outcome was highly positive, confirming the program's exceptional quality.
Ends//…