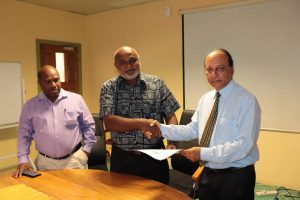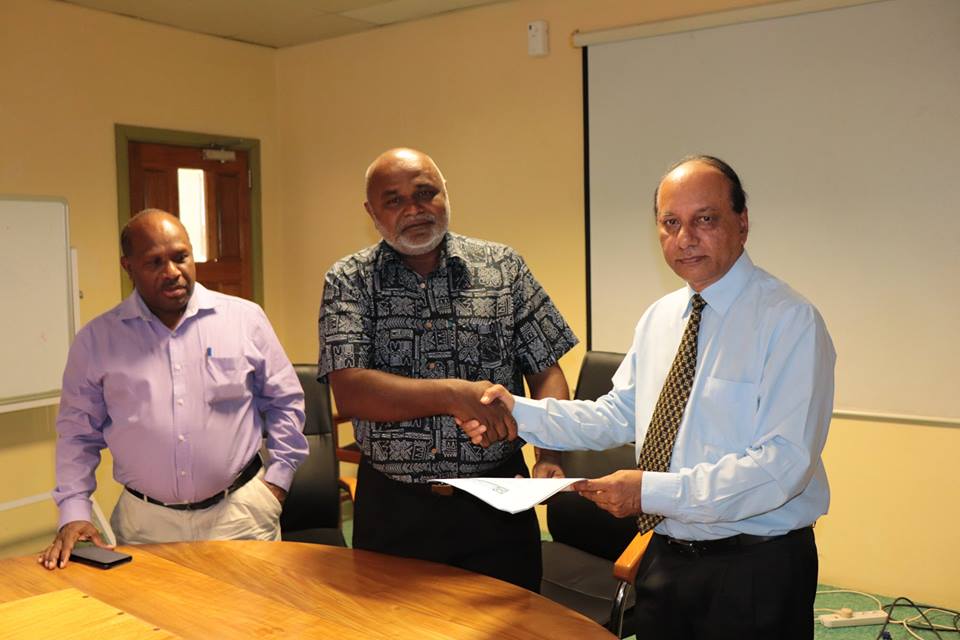 The Country's National University is proud to announce its new Vice-Chancellor; he is Dr. Ganeshwar Chand.
Dr. Ganeshwar Chand, better known as Ganesh Chand, is a Fijian academic and former politician of Indian descent. He is a founder of the University of Fiji and serves as a trustee of the Fiji Institute of Applied Studies and as editor of Fijian Studies: A Journal of Contemporary Fiji.
He was a member of the Fiji Labour Party (FLP) in the parliamentary elections of 1999 and 2001. He was also Minister for National Planning, Local Government, Housing and Environment in 1999-2000.
Dr. Chand announced his retirement from active politics in 2004 and began focusing on academia.
He was described by Professor Wadan Narsey, his teacher at USP, as "A rare academic entrepreneur" (ed. In FT 12/10/2017)
Dr. Ganesh Chand has been centrally involved in the establishment of two universities – Fiji National University (FNU) and the University of Fiji. He served as the Vice-Chancellor of FNU for 5 years. He also served as the Director of the Fiji Institute of Technology. He has also offered advice on the establishment of SINU.
Ganesh has also been the driving force behind the establishment of two academic journals, one extremely successful (Fijian Studies) and the other a recently established one (Pacific Journal of Education).
Dr. Ganesh has numerous academic attributes and achievements to his credit.
Out-going Acting Vice-Chancellor Professor Prem Rai said SINU is privileged to have Dr. Ganesh as its Vice-Chancellor, and has full confidence and trust in his capabilities to take the University forward. "I would like to assure Dr. Chand that the entire SINU management will be behind him, and support him to achieve the best outcome for this young university," concluded Professor Prem.
During the signing ceremony held at Kukum Campus, Dr. Ganesh described University as a Ship. "The Ship can only remain afloat; can only reach its destination, if everyone on the ship works together. If the crews are fighting amongst themselves, the Captain, passengers are not happy; then the ship is doomed. My wish is to put SINU in the Pacific Map and the World Map of Universities," said the new Vice-Chancellor.
Dr. Ganesh is the second Vice-Chancellor for SINU after Dr. Glynn Galo (first VC) resigned on November 2016. Since then, SINU's top job was filled on acting bases by Professor Basil Marasinghe who then, was the Pro-Vice Chancellor Academic and recently by Professor Prem Rai who is currently the Dean of School of Natural Resources and Applied Sciences.