Overview
---
The Information & Communications Technology Department is responsible for planning, development, implementation and maintenance of all university IT services. It had assisted in the planning and implementation of new student management system for the university in June 2016. In addition, the department is also responsible for planning and implementation of some of the major ICT projects which included:
Upgrading of core network;
Voice over IP internal phone system;
Staff and students' email systems;
Kukum Campus fibre reticulations;
Fibre links between three campus;
Radio links for inaccessible locations within Campuses; and
Students' computer labs
Core Functions
---
The core functions of ICT Department include:
ICT Support for staff, students and visitors of the university;
Support and maintenance of local area network, internet, radio and internal telephone services;
Hosting of IT applications, databases and other IT services for the University;
IT support for staff, students and visitors of the university.
Maintenance and administration of University's Student Management System, Library Systems, Finance and HR Systems, staff and students' email systems and students' Moodle system;
Support and maintenance of SINU website; and
Provide advice to university administration on all ICT matters.
Manager
---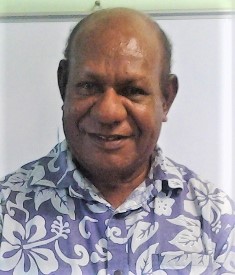 Mr. Kevin Maitava
Kevin Maitava has held several senior IT and administration positions in Papua New Guinea (PNG) and Fiji in his long career. He studied at PNG University of Technology in PNG and has worked for TelekomPNG, Regional Forum Secretariat and University of South Pacific, Laucala Campus in Suva, Fiji prior to taking up post at SINU in 2014. His main area of interest is to improve ICT services to enhance teaching and learning at SINU.
Kevin Maitava is a member of a joint Solomon Islands Government and UN Committee on ICT for Education in Solomon Islands.