Hello all students,
Pre-enrolment for Semester 2, 2022 is underway and we encourage all students to start their pre-enrolments now as we only have 3 weeks of enrolment.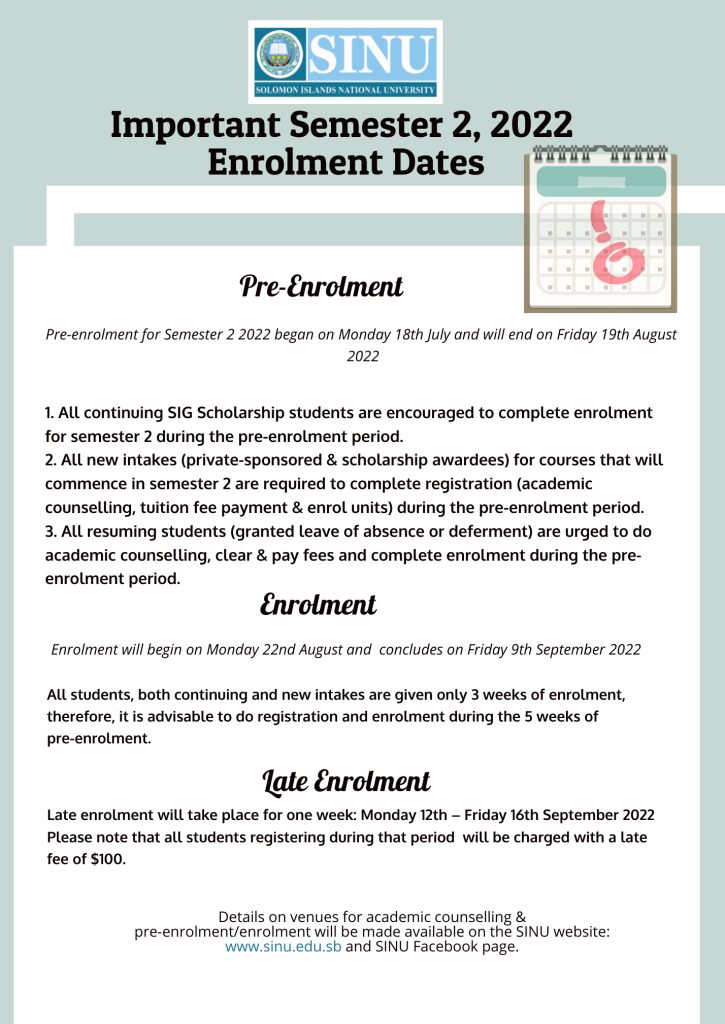 Below are links for details regarding Faculty academic counselling and manual enrolment.
FACULTY OF NURSING,MEDICINE AND HEALTH SCIENCES ENROLMENT SCHEDULE
FACULTY OF SCIENCE AND TECHNOLOGY S2 2022 ENROLMENT 
If you have any questions please do not hesitate to send your queries to sas@sinu.edu.sb or call phone: +677 42600.
You can also message us on our SINU Facebook page https://www.facebook.com/SINU.edu
Note: More enrolment schedules will be uploaded during the week.