Dear All,
Greetings.
This message serves to inform you that gown refunds for the years 2021, and 2022 are now being processed. To facilitate a smooth and efficient refund process, please ensure you bring your valid student ID cards for verification at the SINU Finance Office.
To check if your name is included for the gown refund, kindly refer to the attached list. If you find your name on the list, we kindly request you to visit the SINU Finance Office for further assistance.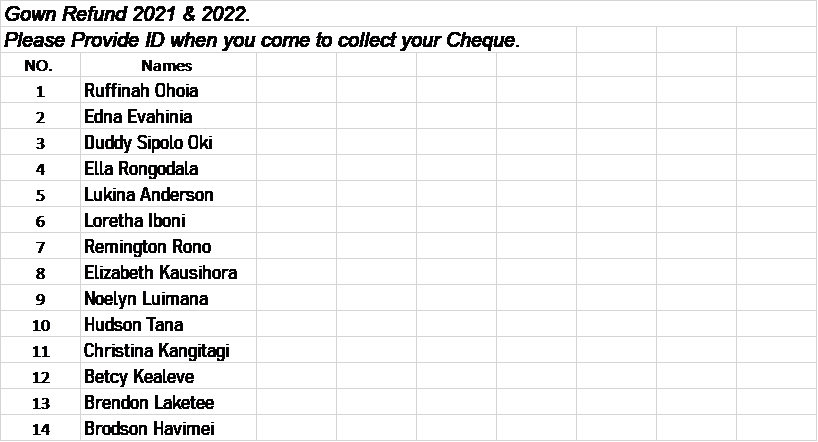 Thank you for your cooperation.