Overview
---
The library exists to assist the University create and maintain collection in all formats that supports the curricula and mission of schools and the research department. The library also provides bibliographic instruction, Inter-library Loan services and research assistance to students and faculty.
The SINU Library Service has a total of four branch Libraries. The branch Libraries are located at Panatina Campus, Ranadi Campus, Kukum Campus and Poitete Campus (Western Province).
Mission
---
To support the University course programmes and to encourage research, learning and leisure through the provision of appropriate and up-to-date resource collections and quality facilities and services for students, staff, and the community.
Manager
---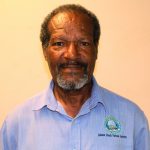 Mr. Lucas Dosung