Overview
The wealth of the natural resources of Solomon Islands demands comprehensive research and innovation in order to manage it wisely.  Revenue increase and improvement of Solomon Island people's livelihood at sustainable levels, has long been our country's need. Further to this is the need for substantial increase in the yield of crops; and readily available processing mechanisms for agriculture produce to be made available to generate income and employment opportunities, and improve marketing options for its population. Simultaneously, we must ensure that efforts are made to promote nature conservation, and rehabilitate the degraded areas within our geography.  The School of Natural Resources and Applied Sciences (SNRAS) is committed to train future professionals with the goal to develop the needed capacity to fulfill such needs, through the fields of agriculture, natural resources stewardship and environmental.
SNRAS enrols over four hundred students every year and continue to consult with their stakeholders to upgrade their programs offered to ensure that they remain relevant to Solomon Islands context. We currently offer Certificate, Diploma and Bachelor programs in the field of Agriculture; and Certificate and Diploma programs in the fields of Environment and Forestry studies.  At present SNRAS is developing courses for a Bachelor program in the field of Environment and Forestry, and we are hoping to roll this out in the next two years.  SNRAS is also committed to take a leading role in higher education among countries within the South Pacific breadth. We are taking the first step by providing student-centered training with emphasis on indigenous research experience, weekly seminars, and by conducting research relevant to Solomon Islands context.  We also work closely with our stakeholders in the national ministries, the industry, non-government organizations and international universities and organisations.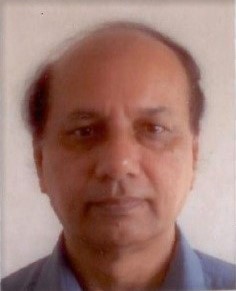 Professor (Dr.) Prem P. Rai
Professor Prem Rai is the Dean of the School of Natural Resources and Applied Sciences (SNRAS).  Before taking leadership as Dean of SNRAS, he was a Senior Lecturer at the University of Papua New Guinea, in the School of Medicine and Health Sciences. He was educated in India, and in the United Kingdom. He is a seasoned academic with over 35 years of teaching research career. He specialises in medicinal plant and traditional medicine, and has published over ninety (90) research papers. He has written a number of books including Medicinal plants in Papua New Guinea which was published by World Health Organisation.