Centre for Productivity, Professional Development and Life-long Learning
Trading Name "Centre for National Productivity"
The "Centre for National Productivity" (CNP) is aimed at providing professional and community development short courses training by an industry experienced and qualified facilitator and gain the competitive edge needed at your workplace. With this it is pleased to announce the following short courses for workplace professional development and up-skilling for interested personnel.
MARCH SHORT COURSE TRAINING SCHEDULES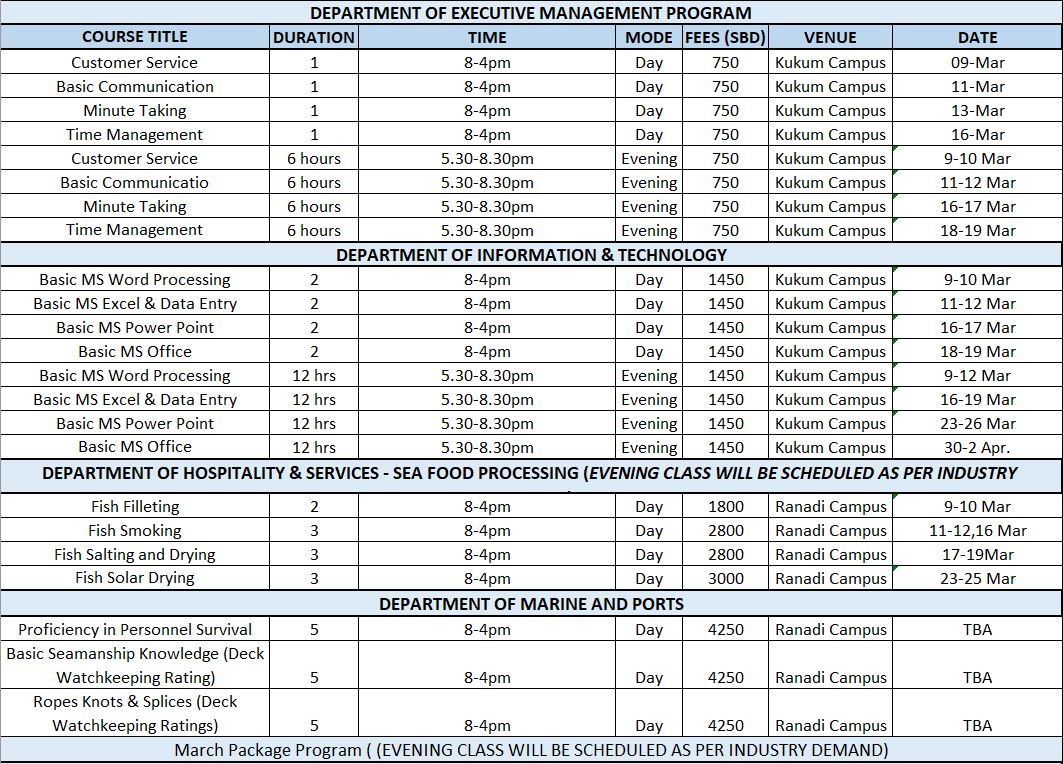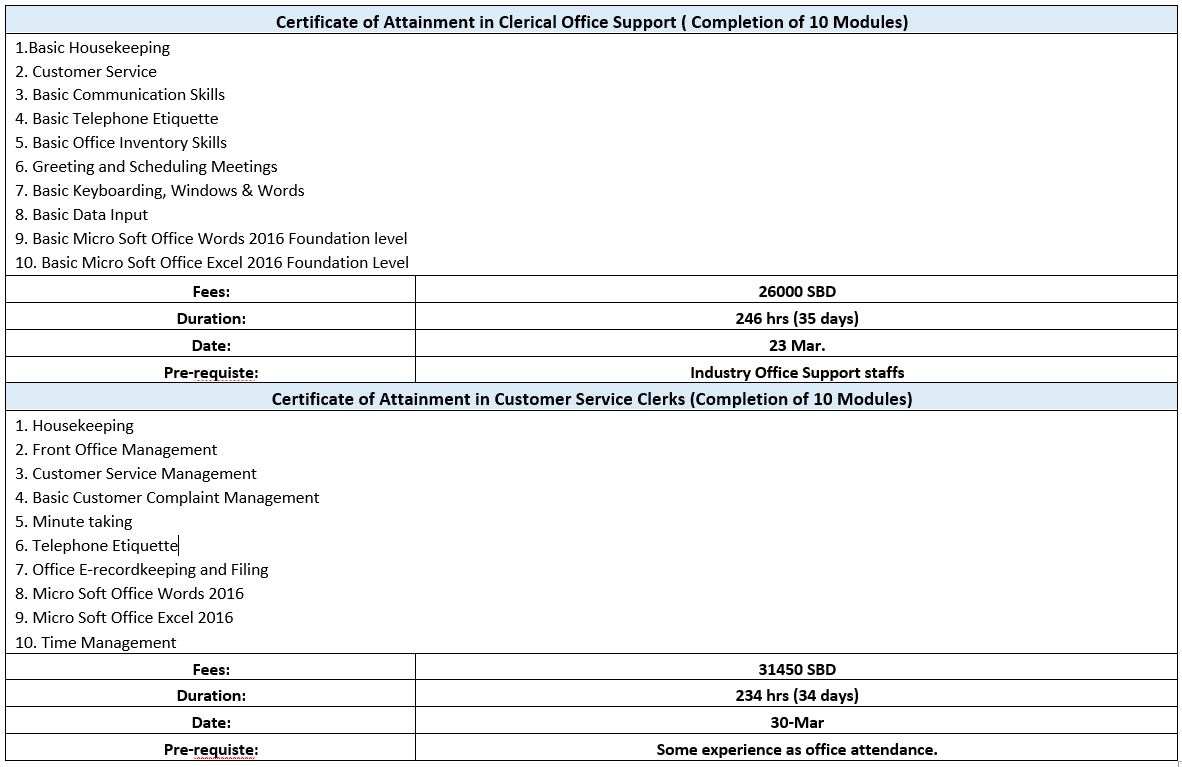 Short Course Information:
The Short Courses will be delivered with a minimum of 15 participants. It is important that all Enrollment be filled and submitted 2 weeks in advance before course starting date. For all fees of payment this MUST be paid 7 days before course dates.
For further information send an email to: Manager.CNP@sinu.edu.sb