Overview
---
The Property & Campus Management Department (PCMD) now known as the Properties, Facilities & Project Department (PFPD) of the University is charged with the responsibility to oversee the physical planning and development of SINU's Infrastructure. It is also responsible for the maintenance and upkeeping of houses and lawns of all the campuses.
The department has officers who do the maintenance in building, electrical, plumbing and the grounds. PFPD works closely with the tender board on jobs that the department may find difficult to do due to manpower shortage or highly skilled people required.
Vision
---
Develop a sustainable, safe, secure, conducive and appropriate Infrastructure and facilities and attractive learning and teaching environment for SINU and its' Stakeholders
Mission
---
To lead physical built environment development planning and growth at SINU Campuses, provide transport Logistics, ensure Safety and Security of SINU Students and staff & stakeholders, Properties and assets.
Values
---
We work as a team
We are sincere and dedicated
We take responsibility for getting our job done
We value and respect each other and the institution(SINU)
We strive for continuous development
DIRECTOR PROPERTIES, FACILITIES & PROJECT ( Acting)
Core Services
---
We are one of SINU's support Service Departments. The PCMD consists of five units/sections. They are the Administrative and Technical, Properties & Facilities, Transport Pool, Grounds and Security Services
The Department is primarily responsible for Infrastructure Development Planning, Contracting of new works and Consultancy Services Contracts, Repair and Maintenance, Renovation or Refurbishment and Preventative Maintenance of existing Properties / Facilities. We also provide Transport Services from the SINU Central Transport Pool, Campus Grounds cleaning, grass cutting, rubbish and waste collection and Disposal and Landscaping & Beautification Services and SINU staff Housing administrative services. These are done through the various units.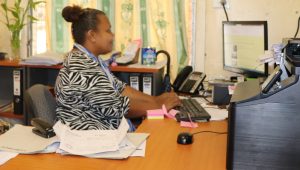 Administration & Technical Services
This Unit is responsible for the overall management and administration of the PCMD Office Operations. This unit also looks after Projects Implementation.  It consists of the PCMD Secretary, Administration Officer Housing, Senior Technical Officer and the Manager PCMD.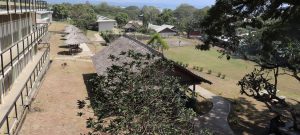 Properties/Facilities Services
This Unit consists of four subunits namely Carpentry, Plumbing, Electrical and Pest Control. The Properties section provides all trades support works in Teaching Facilities, Students hostels, catering and dining facilities, Offices and staff houses in all SINU Campuses.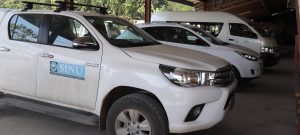 Transport Pool Services
SINU Central Transport Pool is situated within PCMD. It is responsible for the management and operations of the Transport pool fleet. The unit provides transport services to all schools, divisions and departments.
The transport officer is responsible for transport pool vehicles management including repair and maintenance of the transport pool vehicles.
Grounds Services
This unit provides services which include grass cutting, waste removal, disposal landscaping and beautification.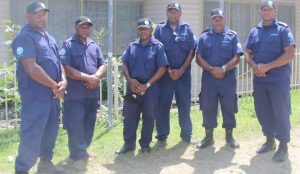 Security Services
Securities are responsible for the overall security and safety of SINU Students, staff and visitors as well as SINU Assets.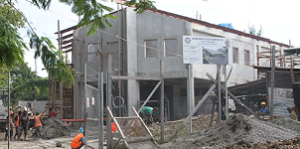 Infrastructure Development Projects
PCMD has been mandated to Implement SINUs Infrastructure Development Projects. The following are some major projects that are being implemented to date.
The SINU Panatina Project currently under construction at the Panatina is the largest Building Project undertaken in Solomon Islands since independence. It is scheduled for Practical Completion in May 2019.
The KOICA funded Fisheries Teaching Complex at Ranadi Campus was completed and handed over on December 6th 2017 and is currently SINU's newest Facility.  It comprises of a two-storey main building that houses the office of the Fisheries Department, science labs, a computer lab. A library and a computer lab as well as convenient facilities.
The other part of the building project is the Lecture Halls A & B as well as convenient facilities.
SINU's Contribution in this project is the Construction of the carpark and driveway at the campus. SINU through PCMD also funded Phase 1 of the construction of the Boundary fence.
Other ongoing projects included SNRAS Science Research & Teaching Complex, SINU Panatina and Kukum Campus Fencing among others.
Three Projects are ready to go for Tender for construction namely the Kukum Campus Student Center, the Extension to the Kukum Library and the Alteration and Refurbishment of the EX-Malaria Lab at Kukum Campus.
Two Projects are at the Design phase and these are the STMS ITEC Complex and SBM Building Extension.